Knowing how to defend yourself is like owning a fire extinguisher––you hope you never have to use it, but it's something you don't want to be without when you need it. There are numerous benefits to learning Tae Kwon Do, but among the biggest is self-defense. We'll help you gain the confidence and skills to protect yourself should the situation arise.
What you'll get out of learning self-defense at World Class Tae Kwon Do
You'll learn how to protect yourself.
Acquire the skills needed to defend yourself against an attack including blocking, kicking and striking. You'll also practice releases from grabs and holds. To defend yourself, you'll use the strongest areas of your body including the elbow, knee and fist to strike the weaker areas of an attacker such as the groin, solar plexus or chin.
In moments where milliseconds matter, muscle memory is key. We practice moves over and over again so that they are effective and become second nature.
You'll gain confidence.
The practice of Tae Kwon Do teaches confidence and self-esteem. You'll notice your posture, self-awareness and the way you carry yourself will naturally improve.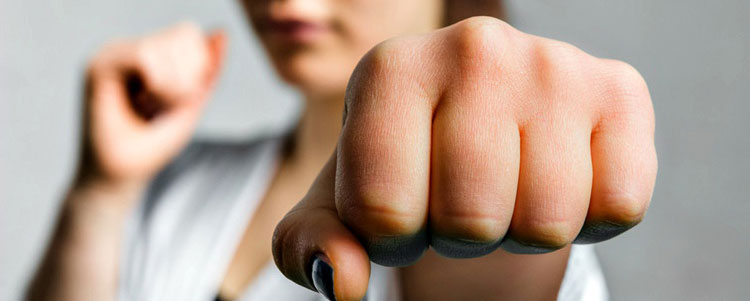 You'll learn from instructors that make a difference.
You'll work with both male and female instructors who will work with you at your own pace to help you become the best student you can be.
You'll work with other empowered women and men.
Our classes are warm and welcoming, and you'll get to know other students who have similar goals. You'll build friendships, encourage one another and develop a camaraderie that is unmatched.
Getting started is easy!
If you're looking to build confidence and learn critical self-defense skills to protect yourself, we invite you to take advantage of our trial program. Take classes, meet instructors and students and tour our facilities.
As a new student you will start with a one on one session with a black belt instructor who will guide you through some basic Tae Kwon Do techniques and assess your current fitness level. After a discussion of your goals and expectations, you will join in with our incredible adult class for two additional sessions. This process will allow you to become familiar and comfortable with our staff and your classmates. We can't wait to meet you!