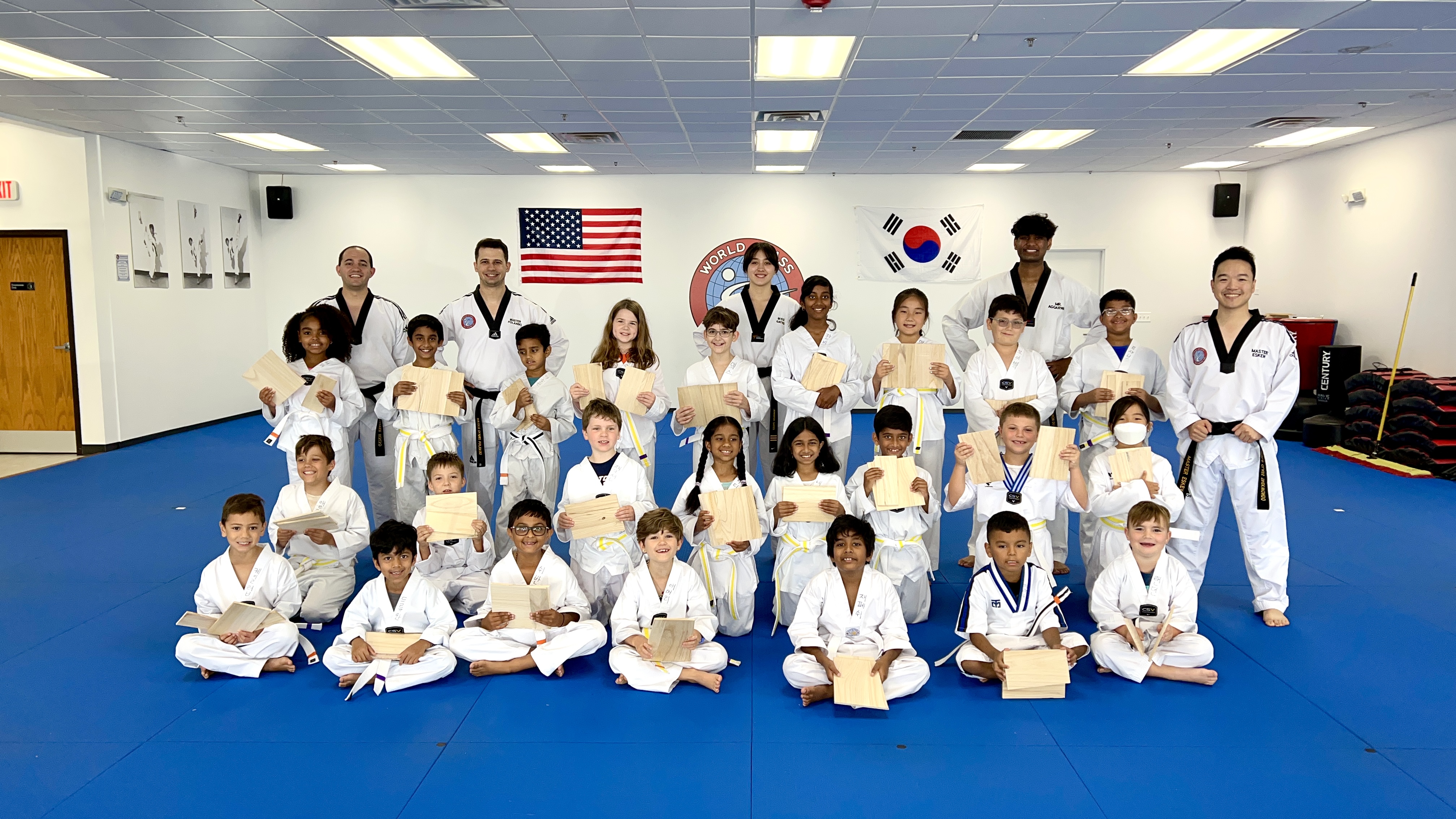 What's more important to parents? The number of kicks and punches your child knows, or feeling secure that they are confident, focused, respectful people?
As a parent, you want your child to succeed in all aspects of their life, and you understand that physical activity is essential for their health and well-being. But did you know that martial arts classes like Taekwondo can provide much more than just exercise? Taekwondo and other martial arts can teach kids valuable life skills like focus, confidence, and respect, while also keeping them physically active in a positive environment.
Each of the following life skills are valuable far beyond the martial arts mat, and have been proven to help young people be the best version of themselves at home, at academic school, and beyond!

Focus
In a world where distractions are everywhere, teaching your child how to focus is more critical than ever. Taekwondo requires a lot of concentration, and students learn to block out distractions and focus solely on the task at hand. As your child progresses in Taekwondo, their ability to focus will improve, and they will see this skill carry over into other areas of their life, such as academics and personal relationships.

Confidence
Many children struggle with self-confidence, especially when they are faced with new challenges. Taekwondo can help build self-confidence by providing opportunities for children to set and achieve goals. As your child progresses through the belt system, they will gain a sense of accomplishment and feel more confident in their abilities. Additionally, Taekwondo requires students to perform in front of others, which can help build confidence and public speaking skills.

Respect
Respect is a crucial life skill that is often overlooked. In Taekwondo, students are taught to show respect for their instructors, fellow students, and themselves. This includes bowing, using proper titles, and showing gratitude. By instilling these values in your child, they will learn to treat others with respect, which will benefit them in all areas of their life.

How do we achieve these positive benefits? The following keys help our students bring out the best in themselves:

Physical Activity
Taekwondo is a fantastic way to keep your child physically active. Unlike team sports, where not every child gets to play every game, Taekwondo provides individualized attention to each student. Your child will learn a variety of techniques and forms, which will help improve their strength, flexibility, and balance.

Positive Environment
One of the best things about Taekwondo is the positive environment that it provides. Students are encouraged to support one another and work together to achieve their goals. The instructors are trained to create a safe and supportive space for children to learn and grow. By participating in Taekwondo, your child will develop a sense of community and belonging.

Again, Taekwondo and other martial arts classes are an excellent way to teach your child valuable life skills while keeping them physically active in a positive environment. If you're looking for a way to help your child develop focus, confidence, and respect, Taekwondo could be the perfect solution.
Give it a try, and you'll be amazed at the positive impact it can have on your child's life!